Today's Style Table features the black jumpsuit affectionately named Black Out.
Fashion in the workplace has quickly evolved and has gone from the traditional suit and tie / blazer and skirt look to focus more on comfort. This week I want to show quick but effective ways to turn a casual jumpsuit into a workplace staple. Although I have pictured the black jumpsuit, these looks can be achieved with any jumpsuit.
Traditional -For this look I simply added an embellished cardigan that I snagged from Target to the jumpsuit. I have...
---
---
Today's Style Table features the Hinta Magenta plus-sized top. As you will see, this top can be worn by anyone of any size.
It Is What It Is: The name describes this look perfectly. Look 1 features the top as just that...a top. I paired it with the vintage Mother Earth necklace.
Hey Shorty: I named this simple look "Hey Shorty" because I'm a member of the short team :-). I'm 5'2 so this top hits near my knee so it is more like a...
---
Today's Style Table Sunday is an easy, throwback favorite.
I took a basic denim, acid washed jumpsuit paired with a khaki colored cardigan, a simple statement necklace and khaki colored heeled sandals. 
---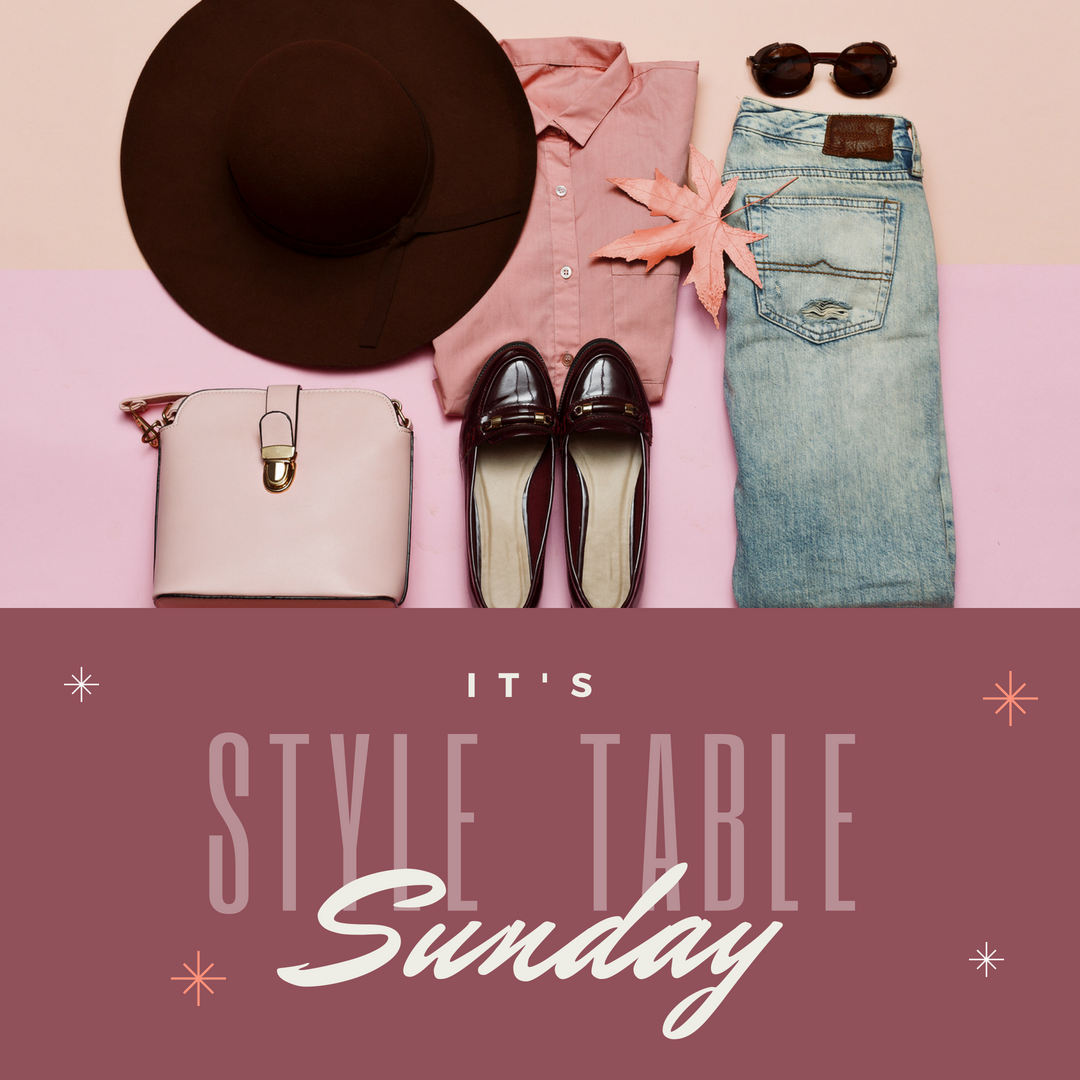 I am sooooo excited about today's Style Table! I paired a simple mustard colored cold shoulder dress with several different pieces to create versatile looks for every type of fashionista.
Look 1: The Safari Chic - This look is clean and simple. I reused the dress as a top and paired it with hunter green waist tie pants, a simple...
---